Come on down to the farm and bring the family! Swamp Meadow Community Theatre returns to in-person performances with a family-friendly, live event featuring theater, the great outdoors, and E.B White's classic story of friendship, Charlotte's Web.
After learning that Wilbur, a plucky piglet, will soon be sent to the butcher's block, a grammatically gifted arachnid named Charlotte weaves a cunning plan to save his bacon. Featuring a fun cast of memorable characters, this 50-minute version of the play adapted by Joseph Robinette is sure to entertain and warm the hearts of children and adults.
Saturday, August 14th : 12pm (Show begins at 1pm)
Saturday, August 14th : 3pm (Show begins at 4pm)
Sunday, August 15th : 12 pm (Show begins at 1pm)
Admission
Adults : $10
Children (6-17 yrs) : $5
Children (0-5 yrs old) : Free
Seating is BYOS (bring your own seat) as available chairs will be limited. We suggest folding chairs, padded blankets and pillows, or stadium chairs.
Please bring cash if you plan to purchase tickets, snacks, or t-shirts at the show.
Featured Activities
(Some activities and food require further payment)
Del's Lemonade – Available in Lemon and Watermelon Flavors
Swamp Meadow Concessions – Offering a wide variety of food for the theater going audience
Cast
Jonathan Safford – Wilbur
Merynn Flynn – Charlotte, Mrs. Arable, Baby Spider
Leeann Phillips – Fern, Goose, Spectator, Uncle's Owner
Audrey Dubois – Arable, Templeton, Lurvy
Tyler H Vigeant – Homer, Sheep, Spectator, Avery
Drake Lowe – Narrator, Gander, Reporter, Uncle, President of the Fair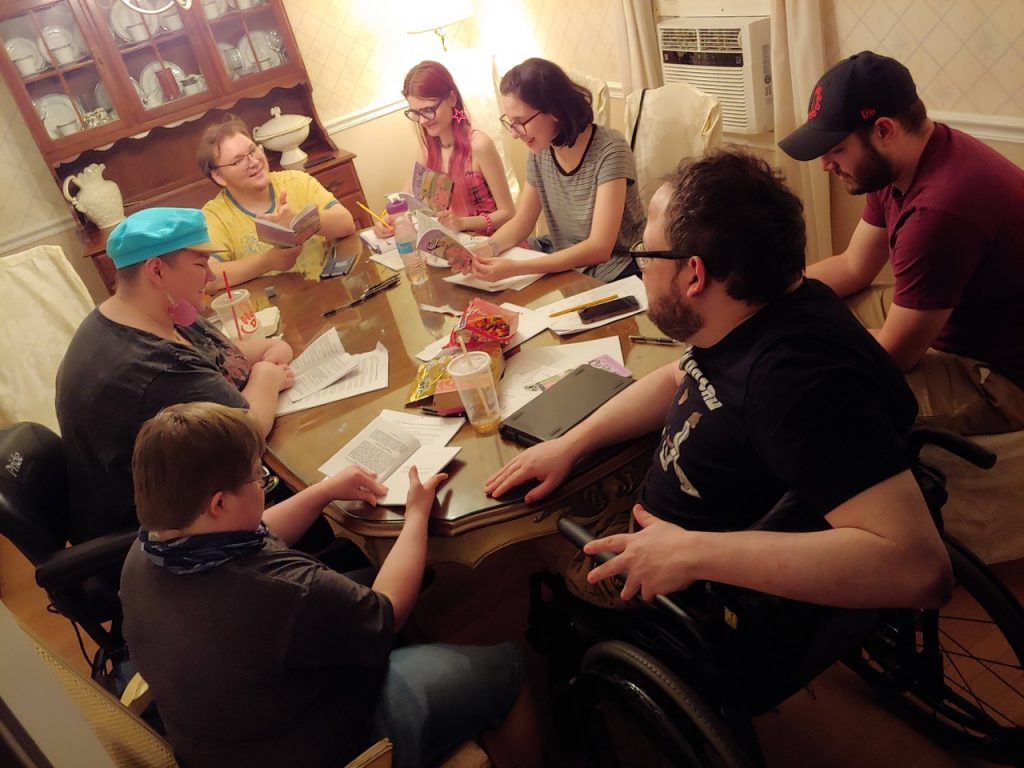 Please be aware that Swamp Meadow Community Theatre will be following strict Covid-19 prevention guidelines during this event. Vaccinated audience members can feel free to arrive mask less, while we ask that those who have not been vaccinated to wear a mask. All cast members have been previously vaccinated.
Please contact productions@swampmeadow.org for any questions.
Charlotte's Web : One Act Touring Version
Based on the story by E. B White. Dramatized by Joseph Robinette. Licensed through Dramatic Publishing.