Swamp Meadow Community Theatre returned to in-person performances with this family-friendly, live event featuring theater, the great outdoors, and E.B White's classic story of friendship, Charlotte's Web.
After learning that Wilbur, a plucky piglet, will soon be sent to the butcher's block, a grammatically gifted arachnid named Charlotte weaves a cunning plan to save his bacon. Featuring a fun cast of memorable characters, this 50-minute version of the play adapted by Joseph Robinette is sure to entertain and warm the hearts of children and adults.
Saturday, August 14th : 12pm (Show begins at 1pm)
Saturday, August 14th : 3pm (Show begins at 4pm)
Sunday, August 15th : 12 pm (Show begins at 1pm)
Cast
Jonathan Safford – Wilbur
Merynn Flynn – Charlotte, Mrs. Arable, Baby Spider
Leeann Phillips – Fern, Goose, Spectator, Uncle's Owner
Audrey Dubois – Arable, Templeton, Lurvy
Tyler H Vigeant – Homer, Sheep, Spectator, Avery
Drake Lowe – Narrator, Gander, Reporter, Uncle, President of the Fair
Crew
Tyler H Vigeant – Director
Sharon Safford – Producer
Millie Dubois – Stage Manager, Logo Design, Costume Design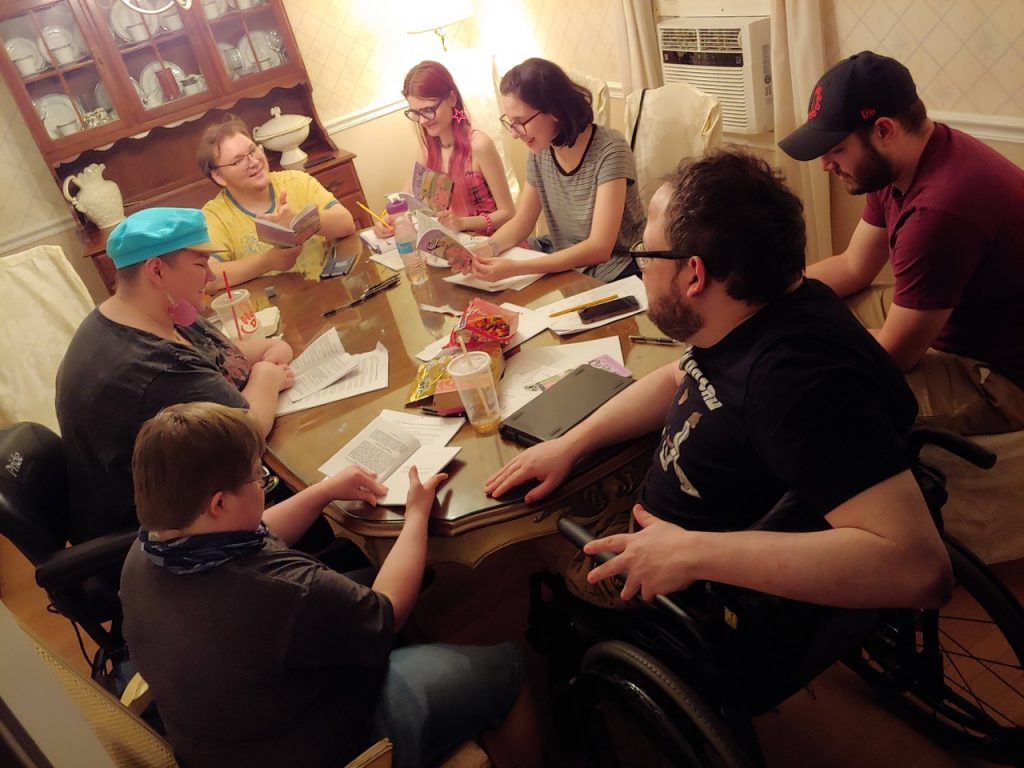 Please be aware that Swamp Meadow Community Theatre will be following strict Covid-19 prevention guidelines during this event. Vaccinated audience members can feel free to arrive mask less, while we ask that those who have not been vaccinated to wear a mask. All cast members have been previously vaccinated.
Please contact productions@swampmeadow.org for any questions.
Charlotte's Web : One Act Touring Version
Based on the story by E. B White. Dramatized by Joseph Robinette. Licensed through Dramatic Publishing.